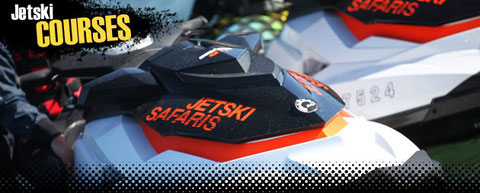 RYA Jetski (PWC) Instructor Courses: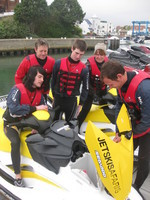 On Completion of the course a PWC Instructor can teach the below courses from an RYA Training Centre:
- 1 day RYA PWC Proficiency Course
- Introduction to Personal Watercraft Safety Course (onboard a RYA recognised Superyacht)
Course duration: 3 days
Pre-requisites: 
RYA PWC Proficiency certificate
RYA First Aid certificate (or as per RYA approved list (click here), if stcw needs to be within 5 Years)
2 Years PW Riding Experience and a competent Powerboat driver
RYA Membership (join by clicking the link below) or certificate fee
16 years or older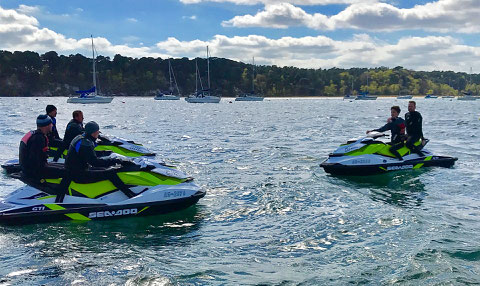 Course fees:
3 day course** = £495-00pp including use of a PWC 
**Please note a minimum of 3 instructor students are required to be able to run this course. In the unlikely event we are unable to meet this requirement we will contact you regarding changing your course date or offer you a full refund. 
We will commonly run a 1 day PWC Proficiency Course the day before a 3 day Instructor Course.
The total price for a 1 Day PWC Proficiency + 3 Day PW Instructor Course = £645
All prices include vat
Course dates & Bookings:
Instructor Courses are organised on a demand basis and therefore we are flexible on dates. Our next scheduled Course date are below but please call us to confirm these dates or see if any alternative courses have been arranged.
Next Scheduled Dates :


2018
March: -


PWC Course - Tuesday 6th
PWI Course - Wednesday 7th- Friday 9th

PWC Course - Tuesday 20th
PWI Course - Wednesday 21st - Friday 23rd
April: -


PWC Course - Monday 9th
PWI Course - Tuesday 10th - Thursday 12th

PWC Course - Monday 23rd
PWI Course - Tuesday 24th - Thursday 26th
May: -


PWC Course - Tuesday 8th
PWI Course - Wednesday 9th - Friday 11th

PWC Course - Monday 21st
PWI Course - Tuesday 22nd - Thursday 24th
June: -


PWC Course - Monday 11th
PWI Course - Tuesday 12th - Thursday 14th
September: - 


PWC Course - Monday 24th
PWI Course - Tuesday 25th - Thursday 27th
October: - 


PWC Course - Monday 15th
PWI Course - Tuesday 16th - Thursday 18th
November: - 


PWC Course - Monday 12th
PWI Course - Tuesday 13th - Thursday 15th
Buy RYA PWC Books here: