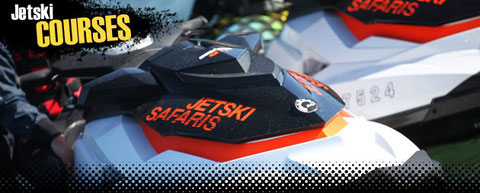 RYA Jetski (PWC) Instructor Course: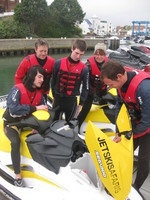 On Completion of the course a PWC Instructor can teach both courses below from a Land based RYA Training Centre or the PW Safety Course from a Super Yacht setup as an RYA Centre:
- 1 day RYA PWC Proficiency Course
- Introduction to Personal Watercraft Safety Course (onboard a RYA recognised Superyacht)
Course duration: 3 days
Pre-requisites: 
RYA PWC Proficiency certificate
RYA First Aid certificate (or as per RYA approved list (click here), if stcw needs to be within 5 Years)
2 Years PW Riding Experience and a competent Powerboat driver
RYA Membership (join by clicking the link below) or certificate fee
16 years or older
All successful students will be required to sign that they will comply with the RYA Code of Conduct before receiving their Qualification, please click on the below link to check before booking a course :
RYA Code of Conduct for Instructors
Successful students will also need to sign the Health Declaration below:
 - I declare that I am not suffering from any physical or mental impairment which has an adverse effect on my ability to properly discharge my duty of care as an instructor. I undertake to inform the RYA if this changes and agree to submit to a medical examination if requested by the RYA
You can also Click here for a blog article on 'How to Prepare for a Jet ski Instructor Course' to assist you in achieving the best possible outcome.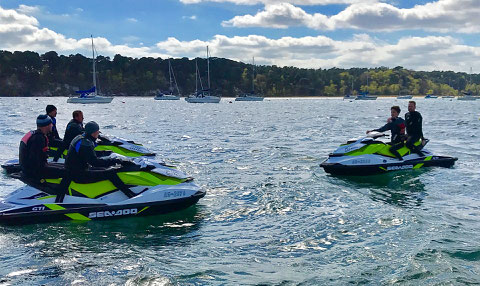 Course fees:
3 day course** = £495-00pp including use of a PWC 
**Please note a minimum of 3 instructor students are required to be able to run this course. In the unlikely event we are unable to meet this requirement we will contact you regarding changing your course date or offer you a full refund. 
We will commonly run a 1 day PWC Proficiency Course the day before a 3 day Instructor Course.
The total price for a 1 Day PWC Proficiency + 3 Day PW Instructor Course = £645
All prices include vat
Course dates & Bookings:
Our next scheduled Jetski Instructor Course dates are below but please call us to confirm these dates or see if any alternative courses have been arranged.
Next Scheduled Dates :
 

2019
March: - 
PWC Course - Saturday 9th - Please enquire for availability
PWI Course - Monday 11th - Please enquire for availability
PWC Course - Monday 18th - Please enquire for availability
PWI Course - Tuesday 19th - Please enquire for availability
April: - 
PWC Course - Tuesday 2nd - Please enquire for availability
PWI Course - Wednesday 3rd - Friday 5th - Please enquire for availability
PWC Course - Monday 15th - Please enquire for availability
PWI Course - Tuesday 16th - Thursday 18th - Please enquire for availability
May: - 
PWC Course - Monday 13th - 3 Jetskis - Please enquire for availability
PWI Course - Tuesday 14th - Thursday 16th - Please enquire for availability
October: - 
PWC Course - Monday 14th - 3 Jetskis - Please enquire for availability
PWI Course - Tuesday 15th - Thursday 17th - Please enquire for availability
November: - 
PWC Course - Monday 4th - 3 Jetskis - Please enquire for availability
PWI Course - Tuesday 5th - Thursday 7th - Please enquire for availability
Buy RYA PWC Books here: